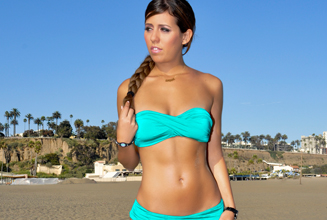 It's that amazing time of the year again. As the Christmas celebrations approach, it is extremely easy to get lost in the festivities and indulge in more food than you should. I have so many parties coming up (excluding Christmas day itself!) and know I will be tempted by unhealthy food, dessert and large dinner buffets.
Here are some of my top tips to help you enjoy your holidays without going overboard with your food.
Make healthy food choices at the start of your meal
When you are at a dinner party, start off by eating a salad or mixed vegetables before moving onto the main course. This will help you feel fuller and prevent you from overeating afterwards.
Schedule your cheat meals around festive celebrations
It is never recommended to eat junk food or dessert more than once a twice a week. If you have a Christmas party coming up, schedule your cheat meal of the week around it. This will enable you to enjoy eating what you like at the party and eat clean the rest of the time.
Eat sensible snacks before big dinners
If you show up at a Christmas dinner with a ravenous appetite, chances are you will end up overeating. Make sure you have a healthy snack beforehand to keep your hunger levels under control and eat reasonable sized portions.
Keep exercising throughout the month
It might seem tempting to slack off the gym altogether with so many friends and relatives coming from abroad, but make it a priority to keep on training. Exercise release endorphins which are the anti-stress hormones that make you feel happy. You will enjoy the festivities so much MORE if you balance exercising with holiday parties.
Cut back on your food intake before nights of drinking alcohol
The Christmas season calls for many clubbing nights drinking several glasses of alcohol at a time. If you know you will be out drinking, cut back slightly on your food intake throughout the day to make up for those extra calories at night.
Alternate alcoholic drinks with glasses of water
Make it a rule to drink one glass of water after each alcoholic beverage. This will help you stay hydrated and prevent you from getting drunk. The added bonus is that you won't have to deal with heavy hangovers the next day.
Don't exhaust yourself too much
December is the busiest time of the year and it can be hard not to get exhausted with endless nights out socializing. However, being overly exhausted will increase the likeliness of eating poorly and skipping workouts. Make sure you finish your Christmas shopping early, sleep for at least eight hours each night and give yourself at least one afternoon off to
relax.
Make New Year resolutions to take better care of your body
My goal is to be in even BETTER shape in 2014 than last year during my fitness competition. It's a new year, new beginning and new chance to build the body you've always wanted. Instead of overeating and feeling guilty, focus on setting new goals to become a better version of yourself. It's never too late to become what you might have been.