WHAT TO DO WHEN YOU ACCOMPLISH A GOAL
Achieving a goal could be a long-term or a short-term process. You may have made it through your first week of dieting or successfully kept it up for a few months. Here are some of the best ways to celebrate when you've accomplished one of your goals.
Treat yourself
Reward your success by pampering yourself. If you've dropped a few sizes, go out and buy a new (smaller) pair of jeans. If you've stuck to your meal plan and not skipped a single gym session for the week, indulge in a well-deserved cheat meal or a night out with cocktails. If you consistently reward your behavior by giving yourself something to look forward to each time you reach a goal you are more likely stay strong.
Appreciate the results
Make sure you also take some time to APPRECIATE what you've achieved. You may not have your dream body yet, but don't let that discourage you. If you've made any changes to your body, no matter how big or how small, give yourself a pat on the back and keep it up. Nobody can look like a fitness model overnight! If you stay dedicated to your fitness and keep pushing yourself, you'll eventually make it to where you want to be.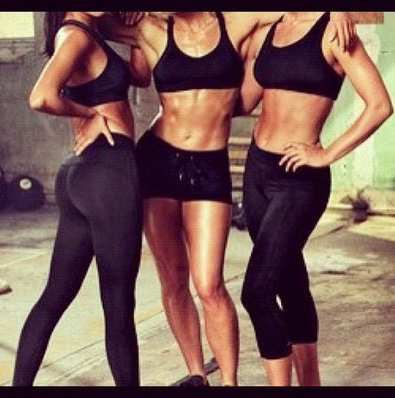 Inspire yourself
As the weeks and months go by you may feel like your motivation is starting to fade away. Keep yourself going by reminding yourself of what you've accomplished along the way. Have you already lost a lot of weight? Is your six pack starting to show? Why give up now when you are ALMOST there? Looking back on your achievements will inspire you to keep moving forward and not give up.
Keep challenging yourself
Never stop striving to improve - challenge yourself and set new goals along the way. Achieving one goal doesn't mean you should stop setting new ones. Remember: if it doesn't challenge you, it will never change you. The only way you can keep improving is to keep working harder and striving to perform better. The closer you get to your ultimate goal, the harder you'll have to work. If you keep it up it'll only be a matter of time before you are in the best shape of your life.
Don't slip back into old habits
Remember, fitness is not a temporary quick-fix: it's a lifestyle. If you think the diet phase is over and slip back into old habits, you'll soon find that you won't be able to maintain your new body. Don't let your hard work to go to waste. Stay away from junk, make healthy food choices all year long and always prioritize your workouts. Don't let unhealthy people influence you. They won't have the body you have! Be the one to inspire them.