HEALTHY AND LIGHT LEBANESE VEGETARIAN DISHES
Written by guest author Talar Demirdjian 
Sometimes being a vegetarian means that you can't be as diverse in your food choices as other diets, or so you might think…
Being Lebanese, and living in the Mediterranean, means that we have access to amazing herbs, and wonderful recipes, that just happen to be vegetarian by design. Here are a couple of new recipes to try today that won't sabotage your fitness goals!
Arugula, Watermelon, and Feta Salad
We all know that there is nothing more satisfying to eat than a cold slice of watermelon on a hot summer's day, so why don't you turn that into a meal. Combine some Arugula, with seedless watermelon, and feta, mix it with some olive oil, vinegar, salt, and pepper, and voila you have a beautiful and filling vegetarian dish. This dish is a great way to satisfy your sweet cravings if you are pursuing a fitness program.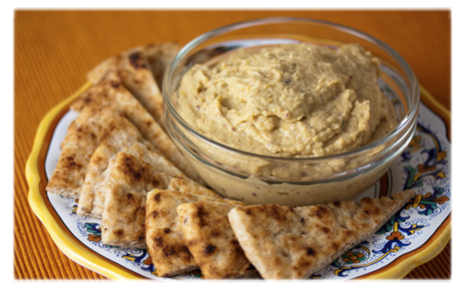 Hummus Quesadillas (or Pita)
A classic staple in our fridges, Hummus goes well with pretty much anything in my book, but if you want to diversify your Hummus intake, try to put it into a tortilla bread, add some sun dried tomatoes (or baby tomatoes), some sautéed spinach, olives, and brush it with some olive oil, and just feel pure happiness. Who says Lebanese vegetarian dishes have to be boring?!
Roasted Cauliflower, Freekeh and Garlicky Tahini Sauce
You see roasted cauliflower's often when you go to Lebanese restaurants but seldom do you think to make them at home, well this is an elevated roasted cauliflower recipe. Make a batch of Freekeh, roast the cauliflower's in olive oil with some black pepper, and then drizzle the garlic tahini sauce; made of lemon juice, garlic, water, and tahini, and enter a brand new world of flavors.
For more fitness-inspired vegetarian dishes that are healthy and delicious, check out the recipes section!